Chattanooga based noise-pop outfit Moonlight Bride has announced plans to release their new EP,Twin Lakes, on February 28. This will be their first new material since 2009's critically heralded full-length debut Myths.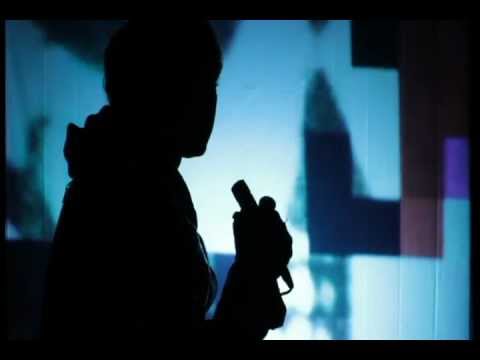 Chattanooga, TN may not be the first musical hotbed that comes to mind when you think about the great state of Tennessee. But this art friendly community is quickly making a name for itself with its most promising band, Moonlight Bride. The 4-piece noise-pop band, consisting of members Justin Giles (Vocals/Guitar/Keys), Matthew Livingston (Drums), Justin Grasham (Guitar), and Dave Maki (Bass), has garnered local accolades and national buzz with their unique style of haunting southern indie rock.
Featuring the pop-gaze anthem "Lemonade," Twin Lakes finds Moonlight Bride at their best, weaving brooding guitars with driving melodies and poignant vocals that drip with raw emotion. The five song EP, self-produced and mixed by John Goodmanson (Death Cab For Cutie, Los Campesinos!), flows seamlessly in a dream-like procession through peaks and valleys of noise-pop ecstasy, further revealing the band's remarkable knack for memorable songwriting.
"We're stoked to finally get the new E.P. out there," says Giles. "2012 is going to be a big year for us. We've got a lot of music on the way so really this is only the beginning."
Moonlight Bride will tour the U.S. February through March in support of Twin Lakes, which includes performances at SXSW Music Festival in March.
Check out the track "Lemonade" below, let us know what you think.  It's been in my head all evening.
Twin Lakes EP Track List:
1. Diego
2. Lemonade
3. Versinthe
4. Drug Crimes
5. And The Death Ship Had A New Captain
Moonlight Bride Tour Dates:
February 8 – Athens, GA @ Caledonia Lounge
February 9 – Birmingham, AL @ The Nick
February 10 – Savannah, GA @ No Control
February 11 – Chattanooga, TN @ JJ's
February 15 – Raleigh, NC @ Shakedown St.
February 16 – Greenville, SC @ The Radio Room
February 17 – Myrtle Beach, SC @ Stool Pigeons
March 7 – Roanoke, VA @ The Bazaar
March 8 – Richmond, VA @ The Camel
March 9 – Fredericksburg, VA @ FAA
http://www.moonlightbridemusic.com
https://www.facebook.com/moonlightbride
https://twitter.com/moonlightbride