by Amber Valentine
It's diffcult to review an album that has already been reviewed perfectly by a friend and colleague only a few weeks earlier. You see, if it weren't for Abby Holmes, I wouldn't be saying this. If it weren't for Abby Holmes being such a talented wordsmith and solid reviewer, I would never have begged her to write for my site, Radio Free Chicago. I would have never come around to the multi-layered pop wonders of John Vanderslice or taken a shine to The Moondoggies. Sure, I introduced Abby to some local favorites of mine like Lightning Love and Chris Bathgate but it's Abby that undoubtedly wins this round of recommending great music with Ben Weaver. If it weren't for Abby, I'd be completely unaware of the subdued beauty Weaver has to offer, blissfully ignorant to the lilting melodies and softly sung romanticism Weaver brings forth on Mirepoix And Smoke and for that, I would be that much less content.
From the opening notes of "Grass Doe", it's hard not be taken by Ben Weaver's music. He sounds at times like a more darkly upbeat version of Iron & Wine, a more accessible Bonnie "Prince" Billy, maybe even a hushed, less obviously county take on Justin Townes Earle, with whom Weaver shares a label in Chicago's Bloodshot Records. Weaver displays his artful ability to weave an unforgettable story immediately in "Grass Doe", telling the tale of love gone by the wayside in such masterfully poetic lines as "Their legs were twisted up in each other as the rain came down like watermelon seeds" and, later on in the tune, "There's never gonna be another one like her and now you see her everywhere you go, like a tag under an overpass". Near everyone's loved and the vast majority of those people have lost as well. I know I certainly have. And it's that fact that Weaver capitalizes upon, taking his own heartache, stated so poetically again and again and set to the simple backdrop of a fingerpicked guitar, a slight riff plucked on a banjo. By the time Mirepoix And Smoke closes, on the gentle notes of "The Rooster's Wife", you feel as if, to quote Abby Holmes, you've just listened to a "button-up flannel set to music". Despite the fact that I'd never heard Weaver before listening to Mirepoix And Smoke, something about him made me feel immediately at ease, as though I were listening to the recordings of an old friend who's reappearance in my life filled a very obvious void.
I remember when Bon Iver's For Emma, Forever Ago came out and I remember the subsequent nights I spent with that record. Never was I more at peace with my life than when I was driving alone, sometime around three or four a.m., with nothing but Justin Vernon's impeccable falsetto harmonies at my side. Musically, Weaver's Mirepoix And Smoke only has the rudimentary in common with Bon Iver's release but to me, the records share a vast amount in common in reference to how they make me feel. Mirepoix And Smoke affects me in a way that only comes across a handful of times every few years. It's the kind of record that lulls you into a false sense of security with it's lack of obvious hooks but in the restraint that Weaver repeatedly exhibits, there is a seductive element, reminiscent of the first time you catch a glimpse of a beautiful boy from across a crowded room or a dingy bar, knowing with a foresight you probably don't possess that this is the boy who will one day come to be your greatest triumph in love before he deftly destroys your heart with a grace that prevents you from harboring feelings of bitterness. There's beauty in that moment, the discovery of great beauty and even greater potential, and even though you know it might break your heart (because doesn't it always?), you know that it's worth the risk, if only for the experience.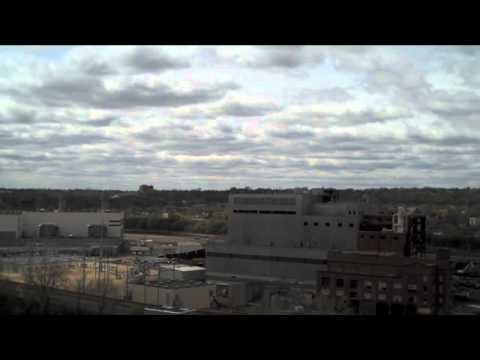 Weaver sings songs that makes girls want to be the kind of woman he writes about and makes men want to find the kind of lady Weaver tells you of in such deftly written tracks like "City Girl" and "Grass Doe". Nearly every track on Mirepoix And Smoke is an ode to a long lost dream girl, be her fiction or reality, and half of the beauty of the album lies in that amorous fact. "East Jefferson" features lyrics so strong that you'll be hard pressed to not envision Weaver's heroine sitting on the stoop alone, smoking her last cigarette as Weaver narrates the situation: "Cold wind blew through the swings in the park; by dinner time, it was already dark; the rain had turned to snow, everything whiter than a hundred ghosts at the end of the night." That cinematic quality is one that Weaver exhibits over and over again, and by the time album stand out "Split Ends" rolls around, chances are you'll want Weaver's record narrating your life's most poignant moments of heartache.
Building on the folk of yesteryear, occasionally bordering on the subdued country of like-minded fellas like Jacob Jones (only more beautifully subdued) and Jonny Corndawg (only much less raunchy), Weaver takes cues from the gentler moments of Bob Dylan and the more callous moments of Simon & Garfunkle, piecing together a veritable quilt of lullabies and longing with nothing but Erica Froman, his female harmonizer, and an acoustic guitar at his side. Weaver makes music for people who have been put through the ringer by love and, despite the fact that they're left emotionally raw and slightly bruised, they're still willing to put themselves on the line for the potential of more and there's beauty in that willfulness. It's like Weaver sings on "Drag The Hills", "I'd rather have scars from the life I lived than have none from the one I missed."