by Gray Bouchard
I didn't want to like one, I really didn't.
My reasoning, of course, flawed, through perhaps not in the way you might think: I actually like the Decemberists quite a bit. In fact, it's my enjoyment of their last album, The Hazards of Love, which had me rooting against their latest work, The King Is Dead, available now from Capitol (and, according to sales figures, appears to be doing quite well). Hearing the buzz anticipating King as well as its lead off single "Down By The Water," I was turned off by the glee at declaring this a "triumphant return" after the "failure" of Hazards.
I had enjoyed Hazards proggy arrangements, its twisting narrative. It wasn't perfect, there were moments of fey self-indulgence, but I admired the chutzpa and the vision and besides, I don't feel they've written a better song than "The Wanting Comes In Waves / Repaid."
Therefore, when King was being hailed as more of a "straightforward rock record," I bristled. I didn't really believe the band could function as "straightforward rock," their virtue being found in their gleeful anachronism and goofy flights of fancy.
My first listen confirmed a few things: yes, this is a much more straightforward pop/folk/rock record. Yes, it sounds like the Decemberists. No, Colin Meloy still uses words like "anon" and writes about being a galley man on pirate ships.
Still, the question remained: Did I like it? Honestly, I wasn't quite sure. I wasn't disabused of my concerns. It's distinctly different from Hazards. Another objection arose: perhaps it's part-and-parcel with writing a "straightforward" record, but there's a real lack of originality to the songs. Even in spite of that unmistakable voice at the fore, there's not much going on here that's new. "Don't Carry It All" is a take on Tom Petty; "Down By The Water" lives in the shadow of "Losing my Religion;" and "Rise to Me" is a bit of a soulless rewrite of "Wild Horses" by the Stones. Furthermore, the inclusion of R.E.M.'s Peter Buck and Gillian Welch seems to me to confirm the deliberateness of these nods, a stab at silencing the critics who calling them wank-rock. There's an aspect of pandering to it that, to quote Mr. Meloy on "Down By The Water," "rubs me wrong."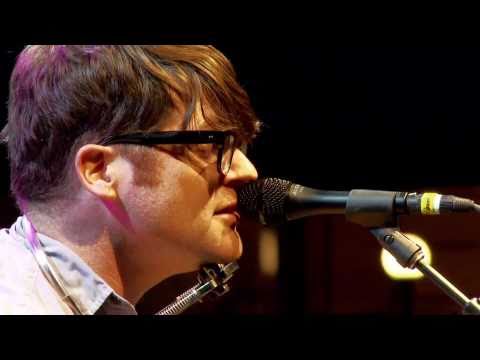 However, even from that first uncomfortable listen, something hooked me. Even in spite of the lack of originality, there's a tunefulness to the tracks that is undeniable. My head screams to not give them the satisfaction of knowing that a few lazy rips of classic rock is all it takes to woo me; but my heart knows no such logic. The songs are well constructed, the melodies undeniable, the arrangements showing a band in rare form. The boys (and the random girl or two) in the Decemberists know what they're doing and, frankly, there's real heart in most of the songs.
This is the most interesting aspect of the record; it's divisive to the long time fans of the D. The soul they were missing when they were singing shanties about fairies kidnapping children and mariner's revenge manifests here. Perhaps it's the diminished expectations, the well-worn territory allowing for more directness. The songs grow on you, their melodies catching you first, then the richness of feeling behind it. It might not be original, but it feels authentic.
I still haven't been convinced that the entire effort isn't some crass stab at a degree of critical and popular respect (or at least to get people off their back for Hazards). It seems like a wasted opportunity: These bands that the Decemberists draw "inspiration" from have made careers defining themselves as musical iconoclasts, which the Decemberists have arguably achieved on prior records. It seems a misstep to transition away from the sound that distinguished them from their esteemed competition into something more familiar. Still, there's something to be said for subverting expectation and crafting a tight, tuneful record along well-traveled lines after one of their most lofty, challenging ones. I can't say I recommend it on principle, but still an enjoyable work.