by Amber Valentine
I've always loved a good spook story. Blame it on my mom taking me to see The Nightmare Before Christmas one too many times as a child or blame it on the fact that death touched my life one too many times for comfort and, to cope, I've taken an intense interest in the macabre. So intense, in fact, that before my foray into music journalism, I was dead set (pun intended) on becoming a mortician. So, naturally, any album that deals with murder, loss, and eloquent tombstone testimonials is right up my alley but never had I heard a pop album on the subject until Jeremy Messersmith's The Reluctant Graveyard.
As the story goes, Messersmith and his wife moved into a Minneapolis house that neighbored a cemetery, spurring an idea in Messersmith's hook-laden brain to write a concept album of sorts in which the narrarator of every track experiences death. Naturally, that would have you think that the songwriter had abandoned the infectious melodies of his first two albums for a more somber route. That assumption, however, is blown out of the water immediately.
The Reluctant Graveyard opens with a guitar hook that makes Messersmith's love of '60's pioneers The Zombies and Beach Boys apparent and as "Lazy Bones" progresses, the album's dark concepts dissipate in a pop chorus sunnier than an August day. The trend continues through "Dillinger Eyes", a song that culminates with Messersmith being shot, his good intentions bleeding out around him, all because he "was born with John Dillinger's eyes". The album even verges on Neil Diamond territory with "Violet!" which, to me, is slightly reminiscent of Diamond's "Sweet Caroline" but hey, maybe that's just me.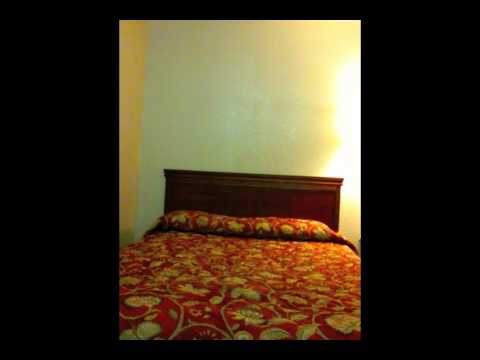 Of course, my darker tendencies force me to gravitating to the album's darkest tracks. Messersmith's concept becomes clear on "Organ Donor," a seductively eerie standout of a track that has Messersmith confessing that, after all he's been through, "I don't know if I'll ever be whole again" against an understated background of strings and gentle guitar. Messersmith is never one, however, to overwhelm and it seems that every overtly grim track is sandwiched in between a folky tune that deceives you into thinking Messersmith's verging on optimism until you take a closer listen. When Messersmith sings about "thinking of the friends (he's) left behind", it eventually becomes obvious that he's not leaving on vacation but instead departing to the great beyond that Messersmith influence Elliott Smith was so fond of musing about.
While the concept is clear on The Reluctant Graveyard, it never overpowers the album's pure catchiness. One of the album's darkest tracks, "John The Determinist", is wrought with dark desperation, a man insisting "Oh, you silly things, I've got you figured out" although it's more than apparent that the narrator's constant need to understand his own life and the lives of others will never leave him with any answers.
Even on an album fraught with standouts, nothing can compare to "A Girl, A Boy And A Graveyard". You see, readers, every year for the past five, I've made a "Mental Health Mix". This mix consists of me choosing one song per month that perfectly encapsulates my life. It doesn't necessarily have to be a new song, it just has to be a song that describes what I was going through during that month. This year, however, twelve songs aren't necessary. I mean, I'm still totally going to make "Mental Health Mix 2010″ come December but I could sum up my life simply using "A Girl, A Boy And A Graveyard". It would take quite literally a dissertation to discuss why every single line of that song affects my life so deeply but as Messersmith sings about his Lucy, whose "body's cold" and "guts are twisted steel", I can't help but feel he, without knowing me, perfectly encapsulated every aspect of my personality, from Lucy's cryptic optimism ("Life's a game we're meant to lose (but) stick by me and I will stick by you.") to her complete fear of vulnerability. Before "A Girl, A Boy And A Graveyard", I was quite fond of this Messersmith character. Afterward, however, I was completely and utterly in love. Any other musician, I feel, would romanticize his heroine in such a way where she was helpless, feeding upon most every guy's superhero complex where he gets to swoop in like Superman himself and rescue his lovely Lois Lane. Messersmith, however, compares Lucy to "some kind of Frankenstein, waiting for a shock to bring (her) back to life. But (she doesn't) want to spend (her) time waiting for lightning to strike."
It goes back to my love of the macabre, of the ghosts of my past that have left me afraid of becoming attached to any one person, afraid of my own "lightning to strike", for all the reasons Messersmith explores on The Reluctant Graveyard: Despair, tragedy, and the type of catastrophic loss that Messersmith sings about in "Repo Man", another track that finds a man reflecting on the defeat that has marred his life. Even so, Messermith manages to end his album on two incredibly positive notes. "Deathbed Salesman" finds Messersmith playing the role of just that, a very literal deathbed salesman, and despite the fact that Messersmith is offering his audience their final resting places, he never stops reminding you, while dying is inevitable, "all your friends are there and waiting" and "once you'll gone, you'll never want to live again." The swirling, Beatles-esque chorus, wherein Messermith repeats "This is how it has to end, so love somebody while you can", recalls Smith once again, this time evoking one of my all time favorite songs, Figure 8's "Happiness", a song who's lyrics I just so happen to have tattooed on my arm.
Messersmith, who released two stellar folk pop albums before The Reluctant Graveyard, finds the perfect balance of tragedy and beauty, of modern and vintage, on his third LP and despite his obvious infatuation with the literal end, Messersmith has managed to produce a remarkably optimistic album. Lyrically, this is the same guy that sang "Even the good times could be so much better…. Even the great times wouldn't let me down" only now, he knows how to perfectly juxtapose the depression with the good times.