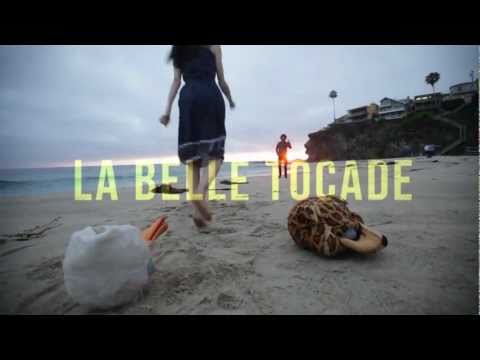 Directed by: Joe Edelson
ME & LP is Matthew Embree and Lisa Papineau, a collaborative project borne of free-form sessions between the pair of celebrated songwriters. Their 6-song EP Chez Raymond will be released digitally on August 9th via Sargent House. The EP is the result of wildly productive writing begun in 2010 which resulted in a collection of songs ranging in mood and style.
ME & LP came about when the two artists first met after volunteering to collaborate for a performance at a gallery opening for artist Sonny Kay. "It came from us basically shaking hands to say 'very nice to make your acquaintance', setting up a mic, and then jumping right in without another word," Papineau says. "A couple hours later, we pulled our heads up and kind of laughed." The duo had found a rare chemistry, and made plans to work on an EP later in Paris at Papineau's apartment following Embree's upcoming European tour. Having begun writing in Paris, the pair were then invited to Papineau's friend and collaborator Matthieu's studio on a farm in rural France to work amid lettuce, rye and pea patches. Though the EP ultimately was recorded and mixed in a number of locations, the heart of it came to be at the farm studio dubbed Chez Raymond, after Matthieu's uncle who used to live there. Matthieu also contributed a variety of keys: piano, Rhodes electric piano, organ and accordion.
Chez Raymond will be available everywhere on digital download on August 9th, 2011 via Sargent House.
On the Web:
http://meandlp.tumblr.com/
http://lisapapineau.tumblr.com/
http://matthewembree.tumblr.com/